Easter is this Sunday and if you're looking for a super cute recipe that is easy to make, these cute egg nests are the ticket.
I loved these nests because they have all the breakfast things you need in one little cup. Perfect for a brunch or potluck occasion this upcoming holiday.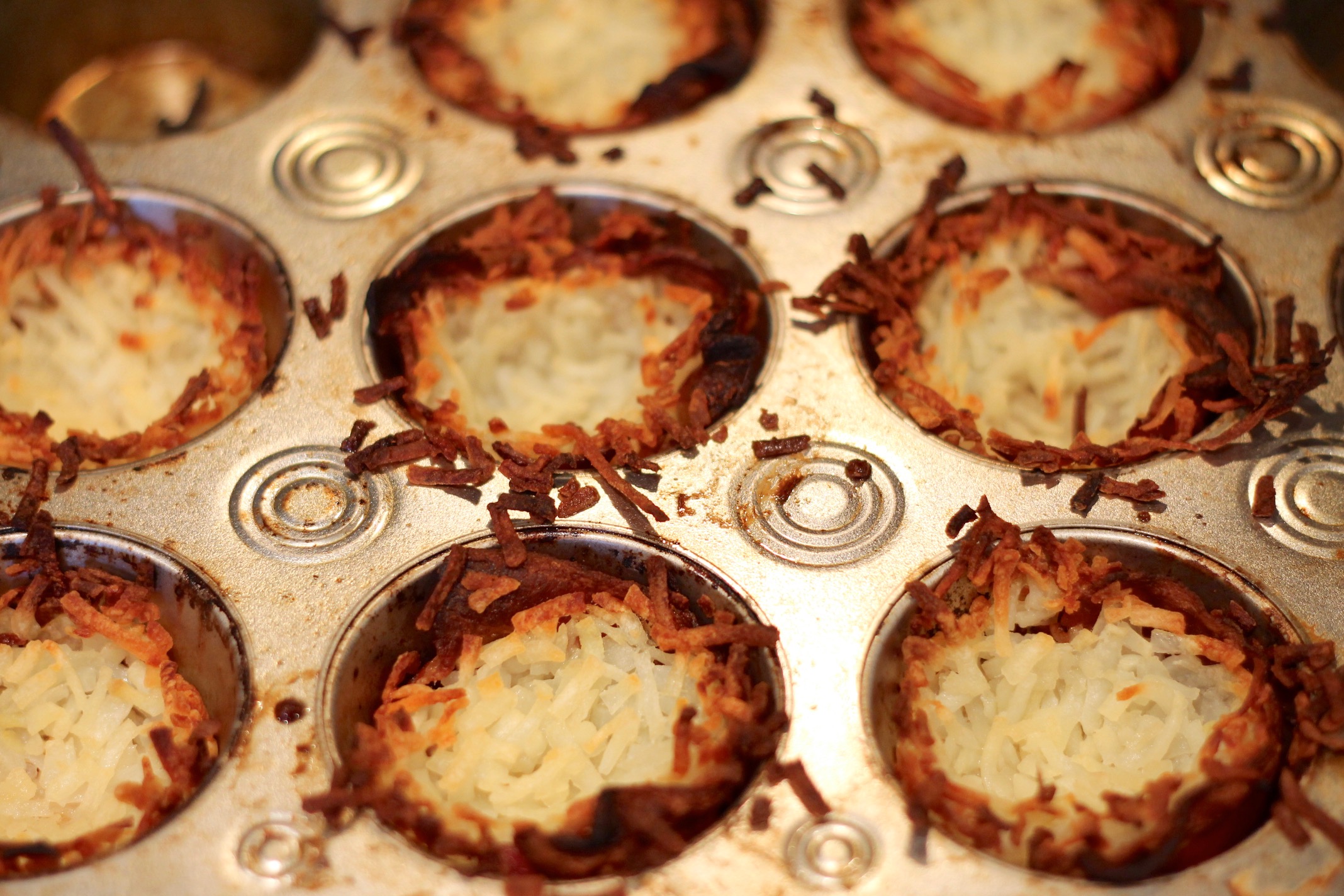 So there isn't really a recipe as there is instructions. Pre-heat oven to 425 and place strips of bacon around the muffin tin. Cook until crisp, about 10 minutes.
Add frozen hashbrowns that have been thawed for a bit to the tin and press down to make a nest. Bake until they start to brown. Lower oven temp to 325 degrees. Remove from oven and crack an egg into each cup.
Cook eggs for 12-15 minutes, or until the eggs are set. If you like a little more runny yolk, cook for 8-10 minuets.
The following two tabs change content below.
Erin Kennedy and I'm the Founder and Creative Director. I love food, cooking and learning tips in the kitchen and of course, eating. Sharing all this food love is a passion of mine.
Latest posts by Erin Kennedy (see all)