Everyone can make homemade bread! This recipe for Sweet Potato Banana Bread is easy and yields a moist, beautiful loaf perfect for fall and Thanksgiving.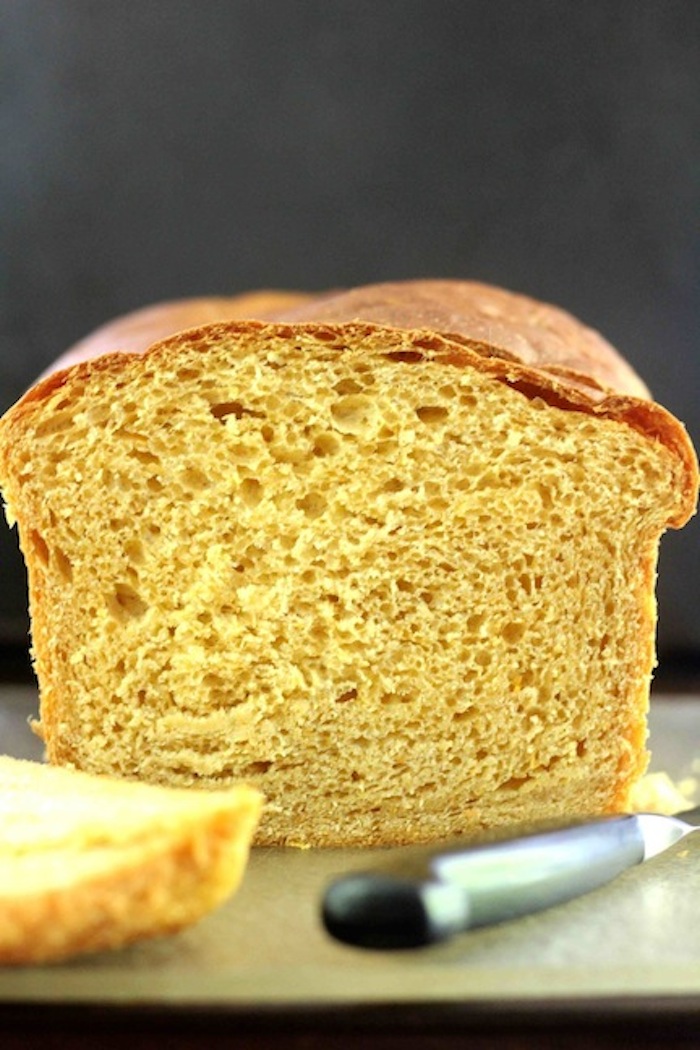 Hi My Cooking Spot readers!! This is Megan – The Emotional Baker and I'm back with another baking favorite!
When I was in high school, my mom told me about bread baking. I was fascinated and couldn't wait to try it myself. 
The first recipe I used came from a bag of King Arthur Flour Whole Wheat Flour. I was immediately hooked!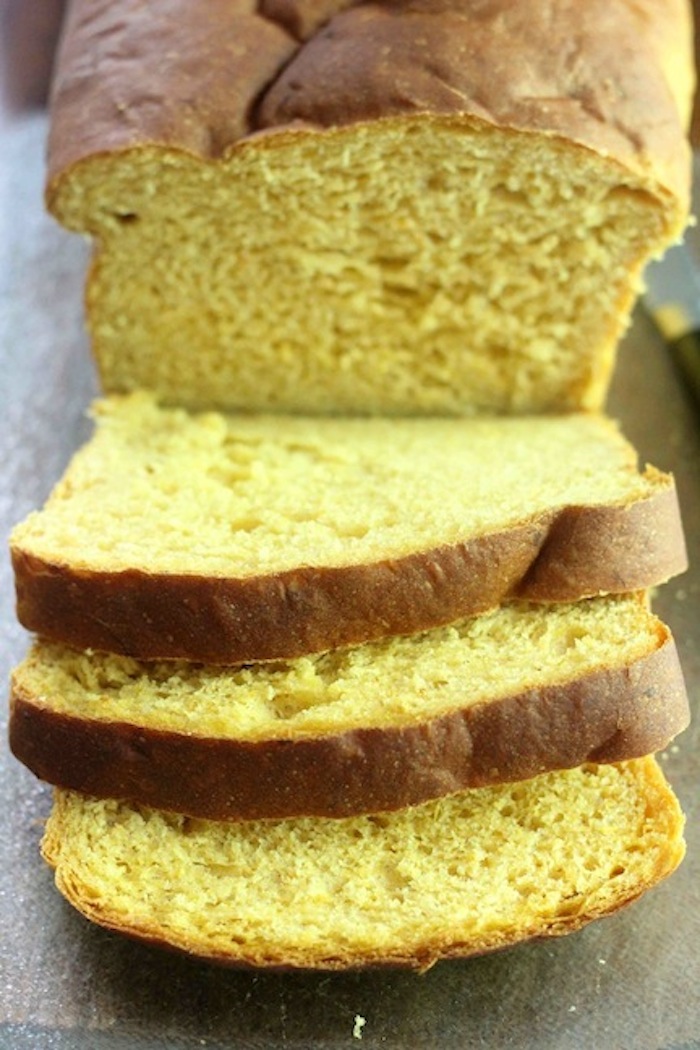 I go through phases where I make the same bread over and over. Other times, I like to switch things up and try my own recipes. Either way, you can guarantee there's always freshly baked bread in my house.
This Sweet Potato Banana Bread version is perfect for fall and Thanksgiving. It puts old bananas to good use and uses my favorite vegetable 🙂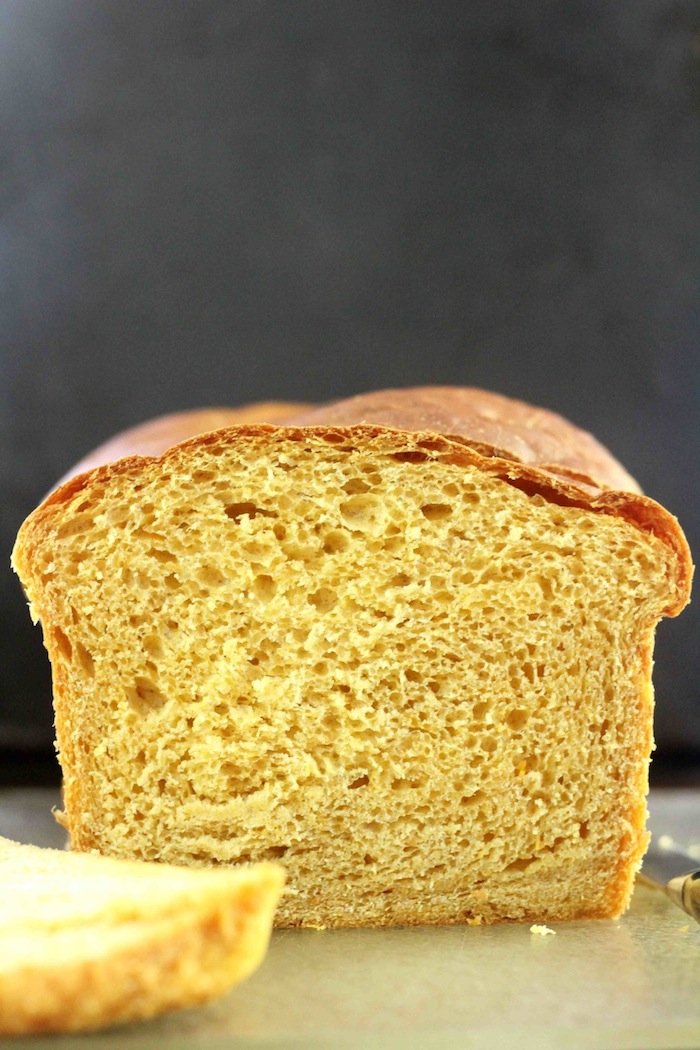 There's no reason to be intimidated by bread making. If I can do it, you can too! Here are some tips for bread baking:
When dissolving yeast, be careful with water temperature. My rule is always use lukewarm – it should only feel slightly warm, not hot.

Stir the yeast and water together and then leave it alone for at least 5 minutes. When you come back, it should be dissolved and easy to stir together.

Not sure how to knead? Watch this video.

 

For a moist loaf, be cautious when adding extra flour. Too much can lead to a dry loaf. If you've added most of the flour listed in the recipe, switch to oil to grease hands so you can finish kneading the dough.
Hope you love bread baking! It really is satisfying once you get the hang of it 🙂 & when you do, be sure to try this Banana Cashew Butter Yeast Bread 😉
Sweet Potato Banana Yeast Bread
Ingredients
1/2 cup warm water
4.5 tsp active dry yeast
2/3 cup warm cashew milk
1/2 cup canola oil
1 overripe banana, mashed
1.5 cups mashed sweet potatoes
1/2 cup brown sugar
4 cups all purpose flour + ~ 2.5 cups
2 tsp salt
Instructions
In a large bowl, combine yeast and warm water. Allow to rest a few minutes.
Then add, in this order, milk, oil, brown sugar, sweet potatoes, banana, flour and salt. Stir after each addition. Gradually add extra flour, a 1/2 cup at a time, until soft dough forms. Knead for five minutes. Place dough in greased bowl and allow to rise one hour.
Preheat oven to 375 degrees and grease a loaf pan.
Roll dough into rectangle. Roll dough tightly, fold over ends. Place in greased loaf pan and allow to rise one hour.
Bake loaf for 20 minutes. Tent with foil and bake an additional 15 minutes or until internal temperature of loaf reaches 190 degrees.
https://mycookingspot.com/sweet-potato-banana-yeast-bread/
The following two tabs change content below.
Megan is the creator of The Emotional Baker, a food blog focused on creating vegan treats. She is a North Carolina native, runner, swimmer, cyclist (but not a triathlete - yet,) environmental advocate and animal lover. Each week she shares eco-conscious treats that exclude dairy and eggs, without sacrificing flavor. Common ingredients are used so everyone can make these goodies at home.
Latest posts by Megan Turner (see all)