Roasted mixed nuts are the perfect snack! They're lightly sweetened and a little bit spicy making for a wonderful flavor combination.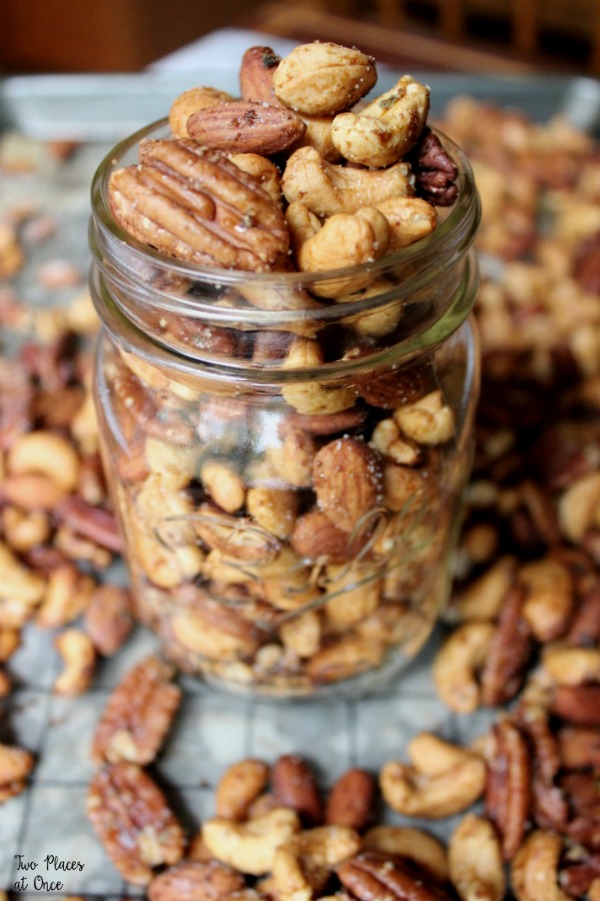 Hi y'all! It's Becca from Two Places at Once and I'm so excited to share these roasted mixed nuts with you today. Only two weeks until Christmas! Are you ready? Do you have your menu planned? Don't worry, I don't either! But, I also don't have to plan a menu for Christmas. All I will have to help out with is dessert and potentially appetizers.
That's exactly why I decided to make these roasted mixed nuts! Before I serve anything to guests, I usually do a trial run to make sure I like the recipe. Since I might use this recipe for the upcoming holiday, I did a run through over the weekend and the recipe worked out perfectly.