This post is sponsored by Perrier® but the content and opinions expressed here are my own.
Spring is here and I couldn't be happier. Our flowers are blooming, we power washed the deck and brought out all the outdoor furniture. The sun is setting later and later and the afternoons are just perfect on a Sunday to relax with the hubs and get in some quality time together while enjoying the beautiful weather.
Finding time to spend just the two of us is a bit harder these days with the kids. We definitely relish the time we can catch up together alone with a cold beverage, while the kids are playing in the yard or taking a nap.
I recently received a beverage that has brought our small afternoon "dates" to the next level. I have always been a fan of Perrier® and I was recently introduced to my new favorite flavor. Not just any flavor, but my favorite flavor; Strawberry! 
I love strawberry anything and the fact that there is sparkling water that I already love and now has my favorite flavor? Win, win!
Walmart.com and the Walmart app have been a lifesaver to me and my family. The convenience is amazing and it has saved me so much time not having to go grocery shopping. I just place my order on the app and go pick it up. Walmart has a special pick up area. I let Walmart know I am coming on the app and check-in when I get there. When I picked up my groceries, I think I waited under 3 minutes. 
The staff at Walmart are always so kind and helpful and it is super easy to do contactless pickup too. 
I have been drinking this Perrier® Strawberry non-stop. Because it is so yummy, I decided to make our little afternoon date even more special with a Strawberry Whipped Cream Mocktail. 
This recipe blew our minds with how good it was. It is super simple to make too and you won't be disappointed.
Strawberry Whipped Cream Mocktail
2 servings
Ingredients:
4 – 5 strawberries
½ tbsp sugar
1 pint strawberry ice cream
Whipped cream
Directions:
Muddle the strawberries with sugar in a bowl. Add half of the mixture to each glass. Scoop 3-4 small scoops of strawberry ice cream on top. Pour Perrier® Strawberry on top. Top with whipped cream. 
We had our mocktails with pound cake with extra whipped cream and it was just like a strawberry shortcake dessert party (for two.) My favorite couple of hours on a Sunday have officially gotten a little sweeter.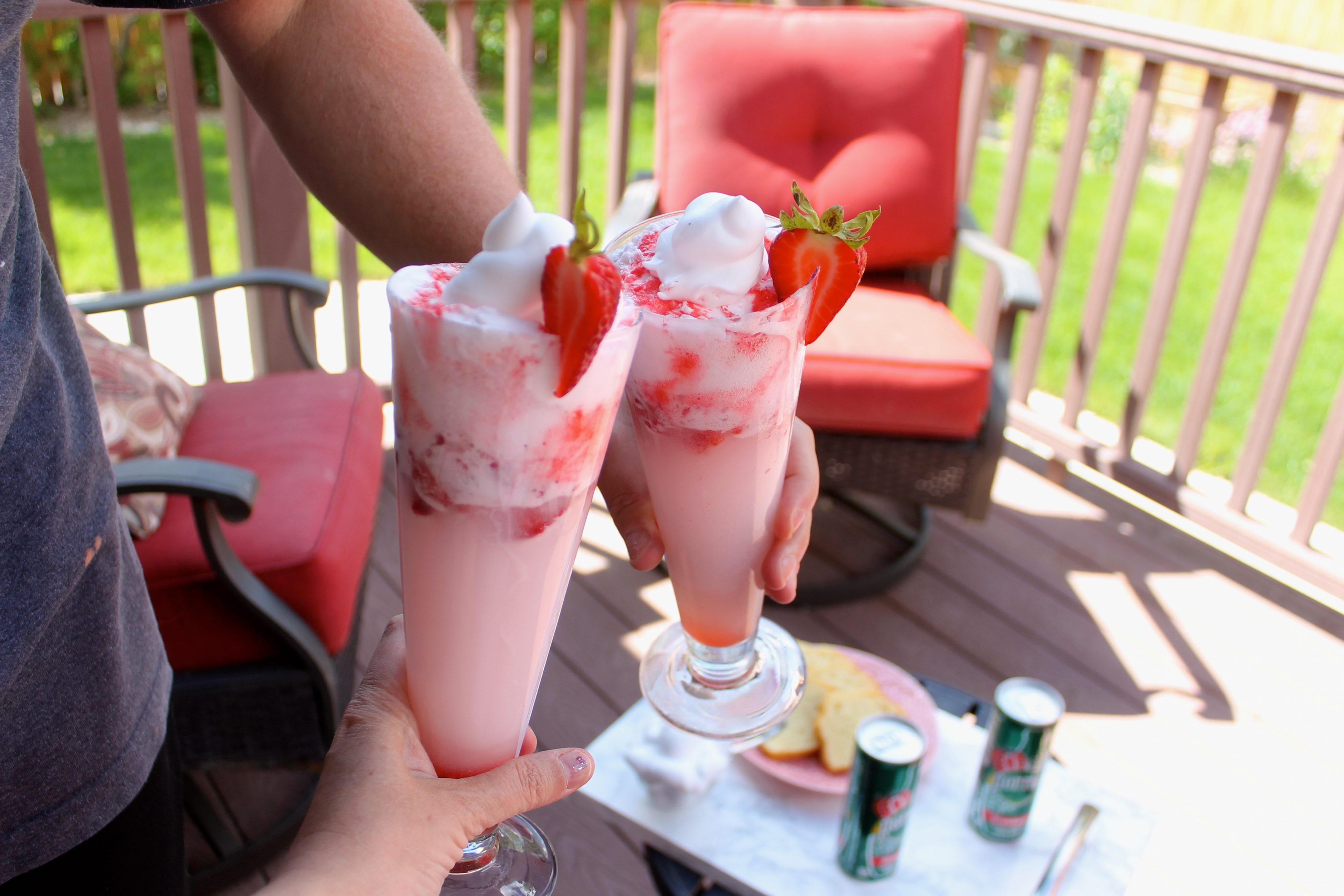 The following two tabs change content below.
Erin Kennedy and I'm the Founder and Creative Director. I love food, cooking and learning tips in the kitchen and of course, eating. Sharing all this food love is a passion of mine.
Latest posts by Erin Kennedy (see all)