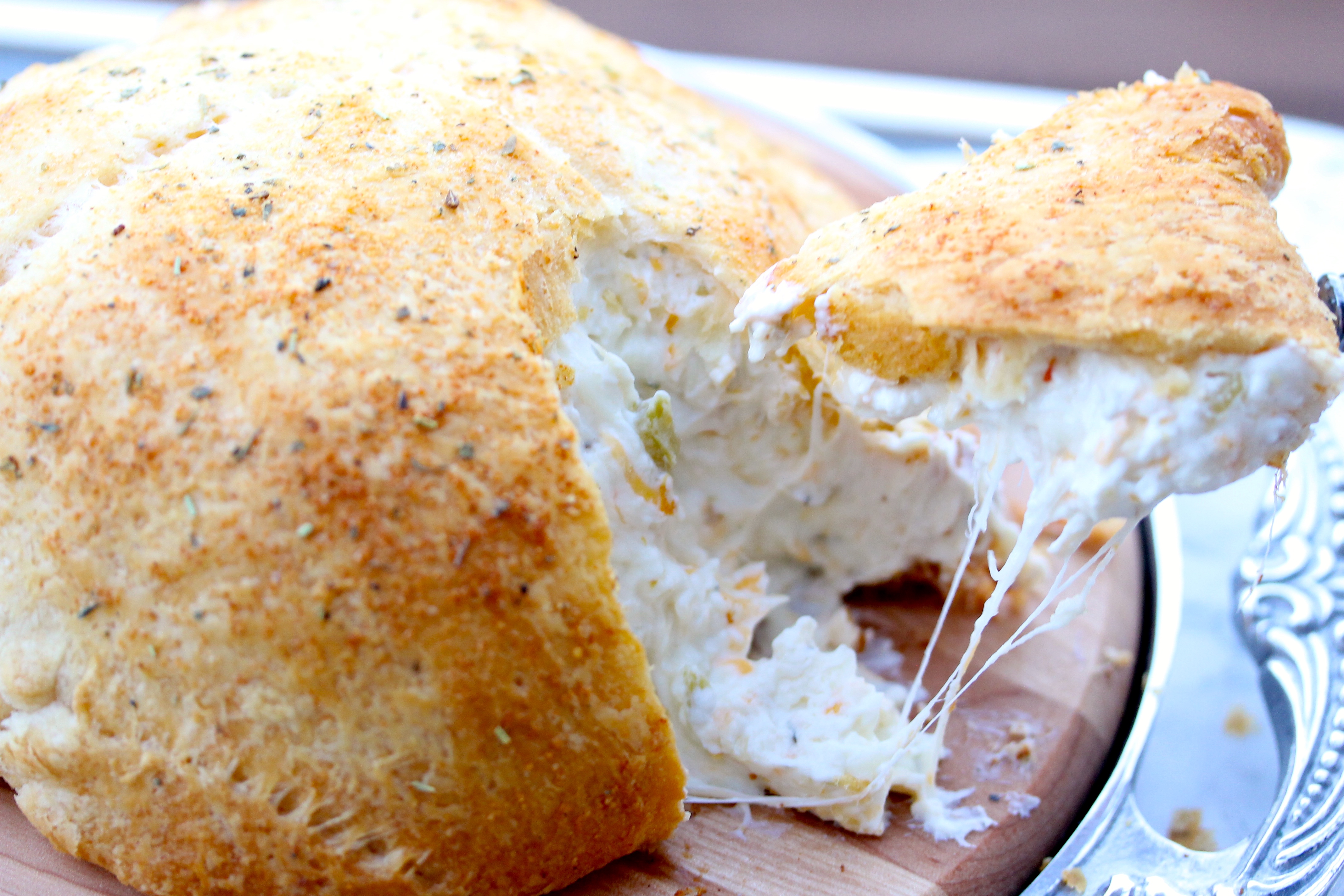 This post is sponsored by Montchevre but the content and opinions expressed here are my own.
The holiday's are here and that means entertaining or being entertained. Whether you are hosting parties or dinners at your house, or you need a fabulous, yet easy appetizer to bring to a potluck or invited dinner, then I have the recipe for you.
I love cheese and bread and jalapeños and jalapeño poppers are my favorite appetizer. So I thought I would get creative and somehow mix it into one beautiful and delicious recipe.
I love the flavors of different cheese and goat cheese is one of my favorites. It has such a distinct flavor and when I saw that Montchevre had a Jalepeno Goat cheese, I knew exactly what I wanted to make. I love goat cheese not only because of the flavor but that it is high in protein, calcium and vitamin D. It is one of my go-to cheeses.
I especially love that Montchevre has so many different flavors of goat cheese that my ideas for recipes is off the chart. Here are some other reasons to love Montchevre:
Montchevre Goat Cheese is made with fresh, high quality goat's milk collected from local, independent family farms

Its traditional French cheese-making expertise allow Montchevre to ensure the rich and smooth texture of their logs, along with their fresh and mild flavor that chefs and consumers know and love.

Montchevre is the perfect substitution for any recipe incorporating cheese.
I made a goat cheese jalapeño popper bomb! It was even more delicious that I imagined it would be and it was super simple too. It didn't take very long to make and it turned out beautiful. Your guests or hosts will be blown away at this appetizer and it is perfect for the holiday's.
Goat Cheese Jalapeño Popper Bomb
Ingredients
4 oz. Montchevre Jalapeño Goat Cheese
10 oz. cream cheese, softened
1/4 c. freshly grated Parmesan
1 c. grated cheddar cheese
1 small can diced green chiles
1/4 c. chopped cooked bacon (optional)
kosher salt
Freshly ground black pepper
2 tbsp. butter, melted
1 tsp. parsley, minced
1/2 tsp. garlic powder
1 can crescent sheet dough
Instructions
Preheat oven to 350° and line a small cooking sheet with parchment paper. In a large bowl, combine goat cheese, cream cheese, parmesan cheese, cheddar cheese and chile's. Season with salt and pepper and stir to combine. Form into one large ball.
Roll crescent dough out on prepared baking sheet and place cheese ball in center. Wrap dough around cheese ball and seal. Flip over so that the clean side is up.
Combine melted butter with parsley and garlic powder. Brush all over ball and bake until golden, about 25 minutes. Serve.
http://mycookingspot.com/goat-cheese-jalapeno-popper-bomb/
The following two tabs change content below.
Erin Kennedy and I'm the Founder and Creative Director. I love food, cooking and learning tips in the kitchen and of course, eating. Sharing all this food love is a passion of mine.
Latest posts by Erin Kennedy (see all)